Immolation Triptych
The Centre for Creative Collaboration, London, UK - April 2011
The image makes palpable a unity in which manifold different elements are contiguous and reach over into each other.
– Andrei Tarkovsky
'Immolation Triptych' is a tri-partite studio performance designed specifically for its documentation through video. Engaging with the final three scenes of Andrei Tarkovsky's film work Nostalghia (1983), 'Immolation Triptych' translates and transforms each of these three scenes through word, image, object and action as well as through the spatial design and construction of each shot. Constructed, performed and filmed at the Centre for Creative Collaboration in London, 'Immolation Triptych' reconfigures Tarkovsky's 'original' Nostalghia so that it embodies a reflective state of nostalgia: one that, characterised by reverie, allows for the reconstruction and re-evaluation of historical narrative in the time of the 'now'.
See index below for other works relating to 'Immolation Triptych' including:
Gorchakov's Wish
Alba Lunedì'
Fall (An Allegory)
Kino Haiku
Parrhesia
To Forget. Of Air.
Please see also our Publications page for information on 'Time, Place and Empathy: The Poetics and Phenomenology of Andrei Tarkovsky's Film Image' (Visual Studies, Volume 28:1; p. 1-16). Informed by this constellation of works, this essay draws together our research into Tarkovsky's theory and practice of the film image.
Immolation Triptych – live
The Drawing Field, Camberwell College of Arts, London, UK - May 2009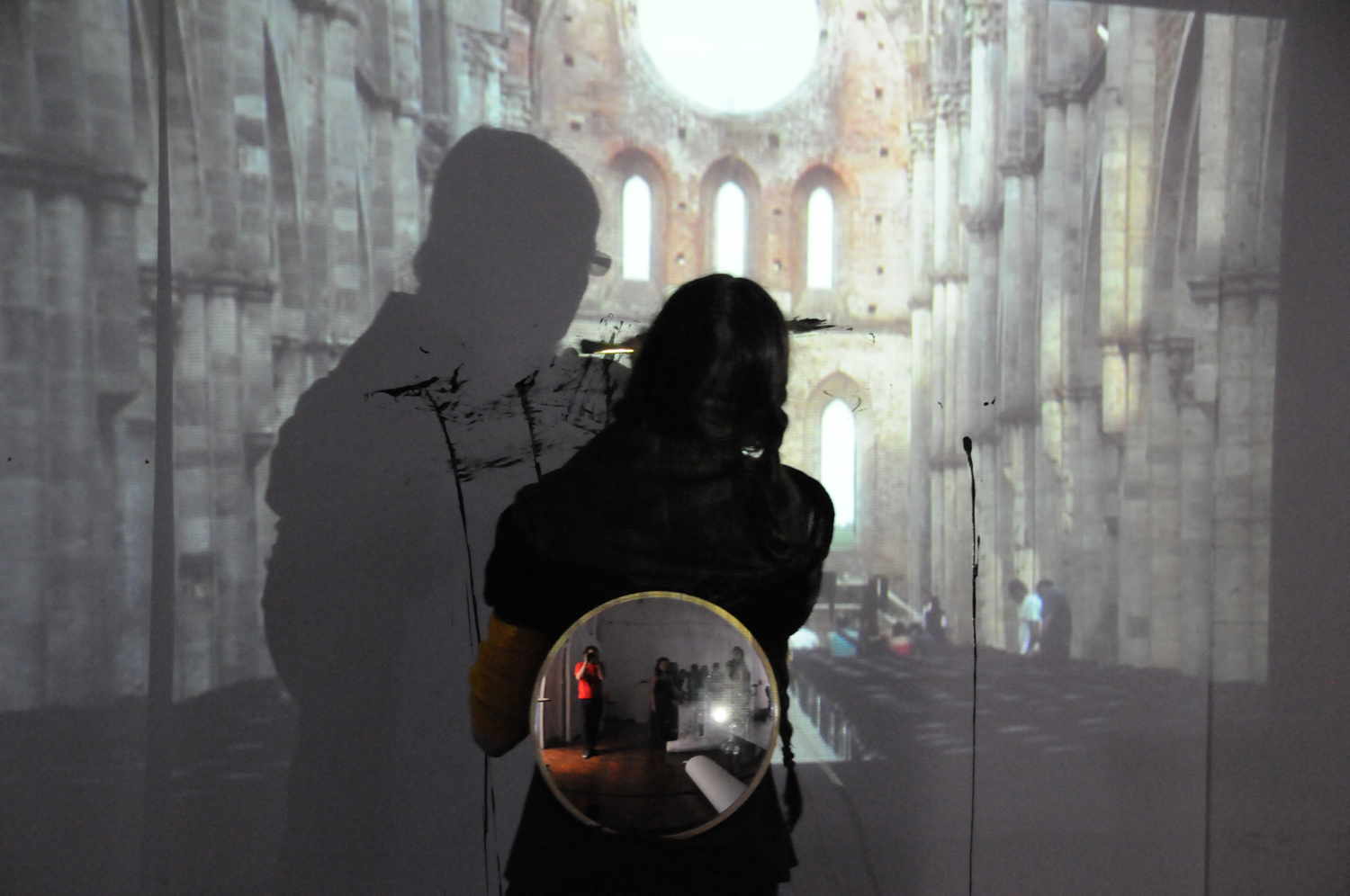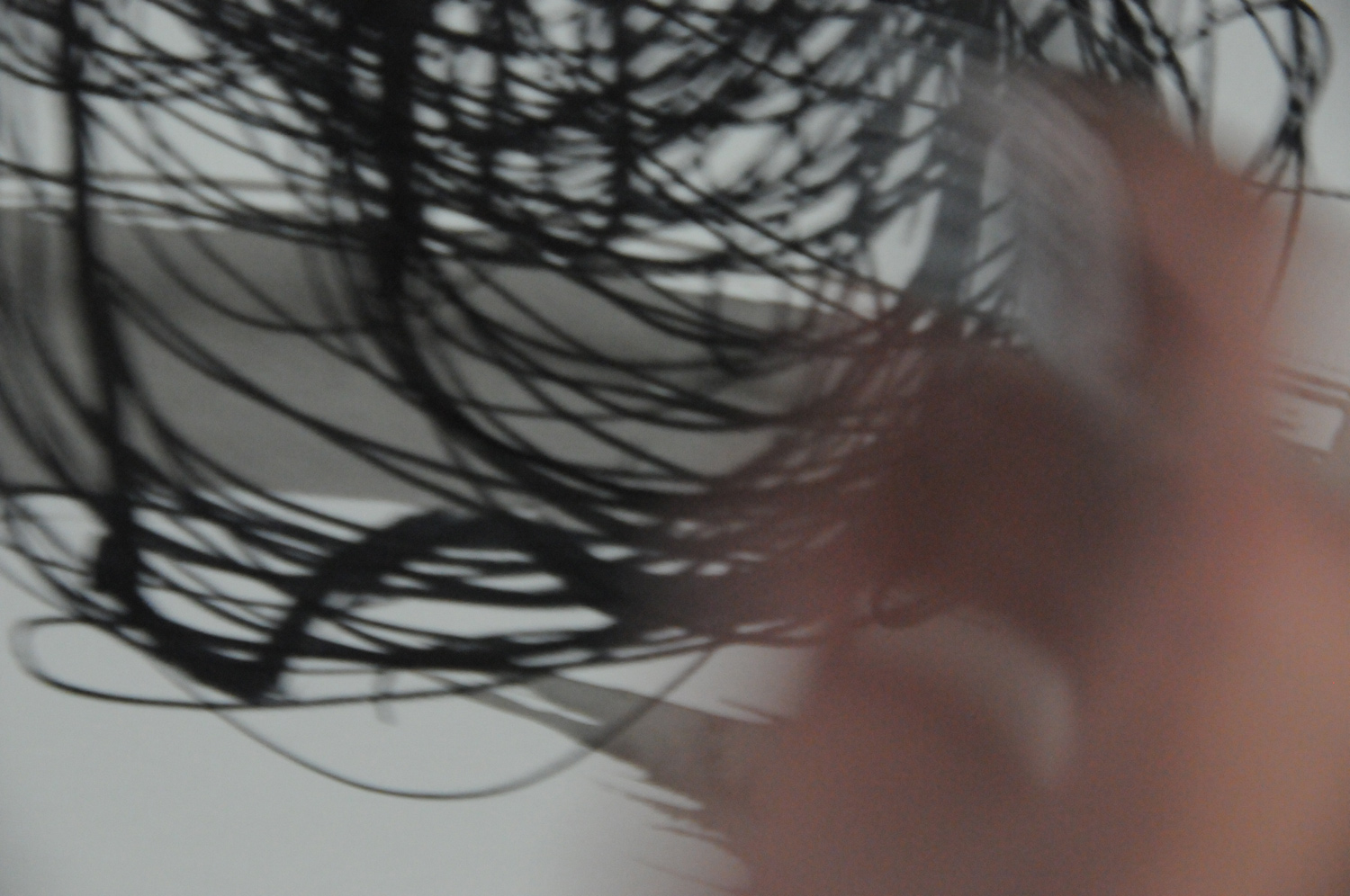 'Immolation Triptych' was also performed at The Drawing Field (Camberwell College of Arts, London). For this iteration, we translated each of the final three scenes of Tarkovsky's Nostalgia through a series of live actions performed at three different drawing stations. Props included:
station 1: chair, plumb line, fan, paper sheets
station 2: bowl of water, charcoal pencil, text
station 3: convex mirror, fake fur stole, blue india ink, calligraphy brush
The performance was documented through multiple media including SLR camera, Polaroid camera, miniature live feed camera, DV camera.
The event was curated by MaryClare Foa.